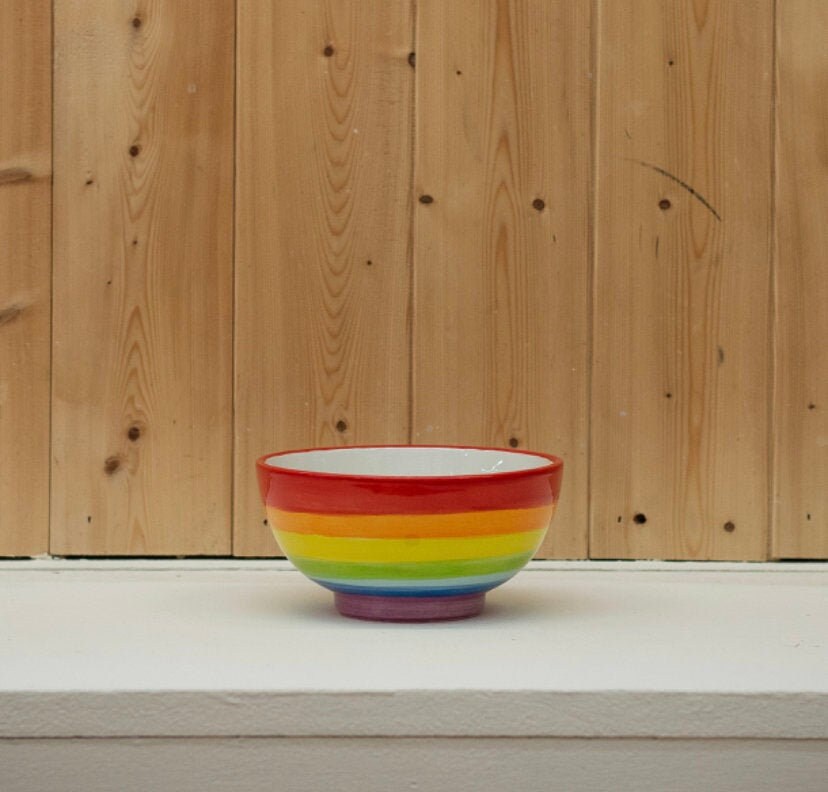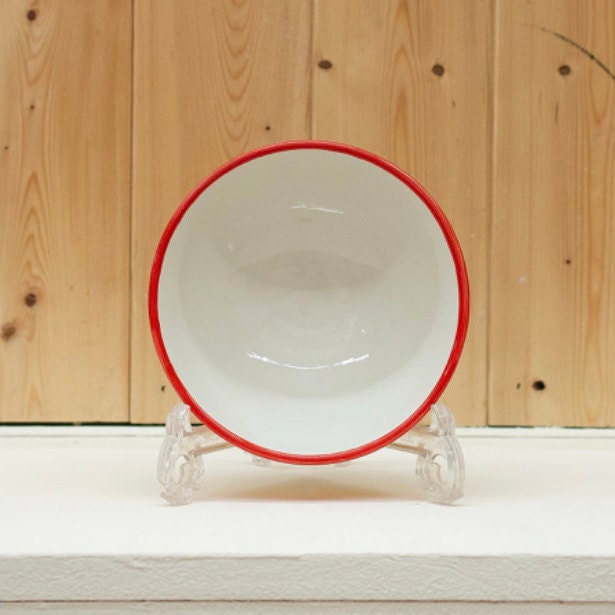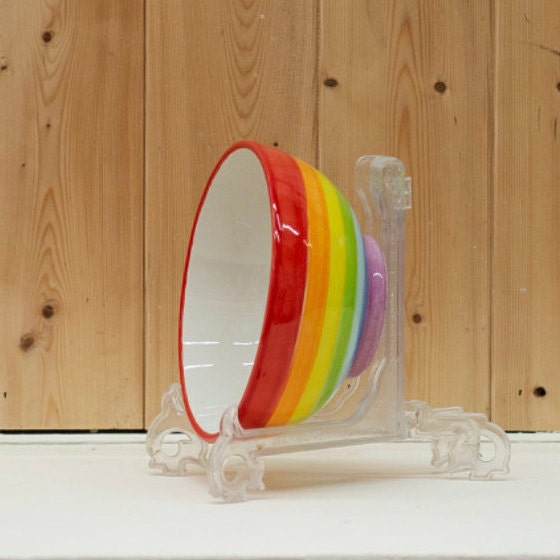 Rainbow Bowl

Bright hand painted Rainbow design using banding to create the beautiful rings of colour.

No stamps or machines were used to paint these Rainbow items ensuring that each one will be individual and unique.


We do put our pieces into the home dishwasher, however washing by hand is always safer and it will keep your item looking its best for longer.

Any questions please get in contact.

Dimensions: 14.6cm D x 7.6cm H

Carrie x
Lovely bowls. Kids love them - hard to find a bowl with the "correct" rainbow colours on!
It's really lovely and cheers up my breakfast!