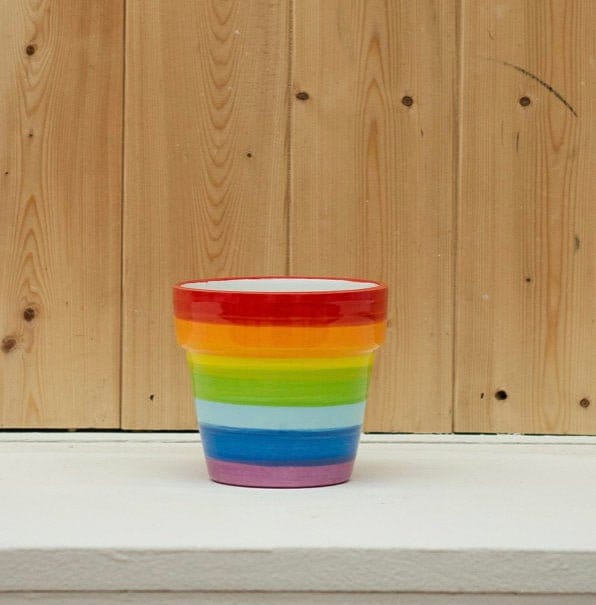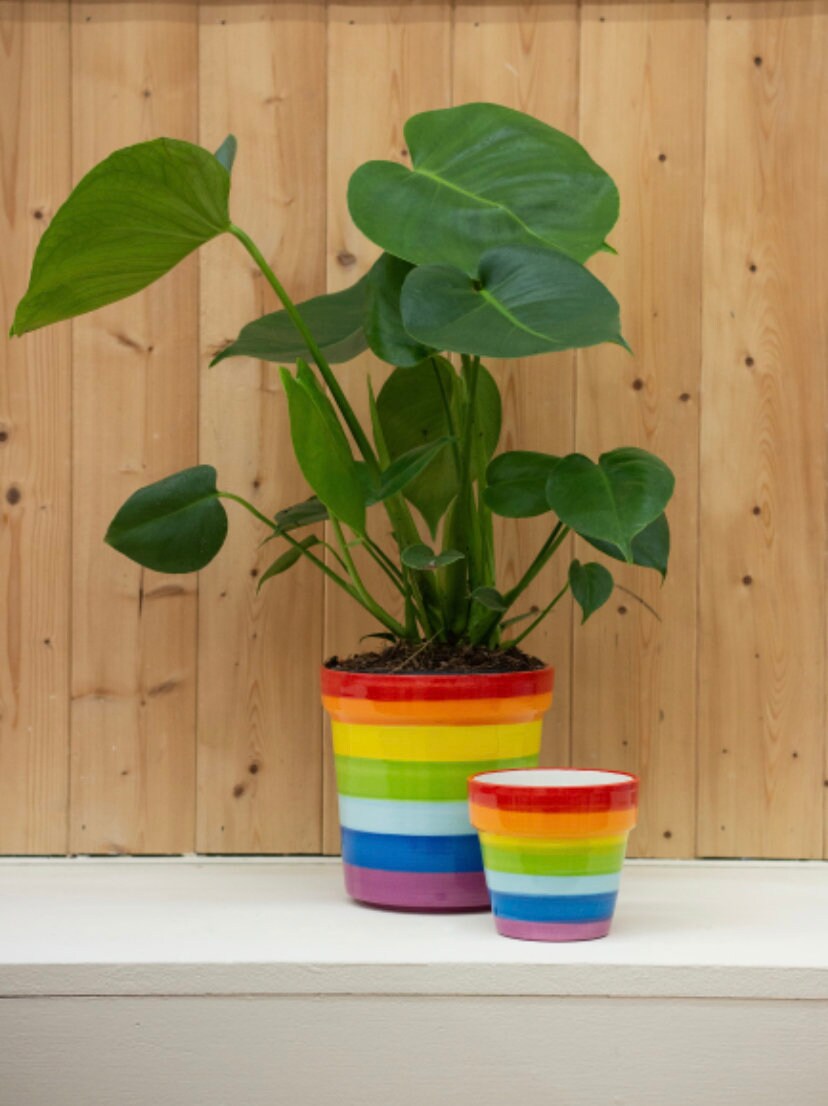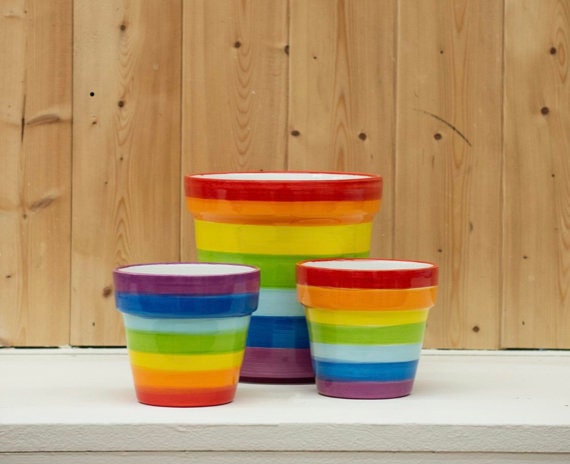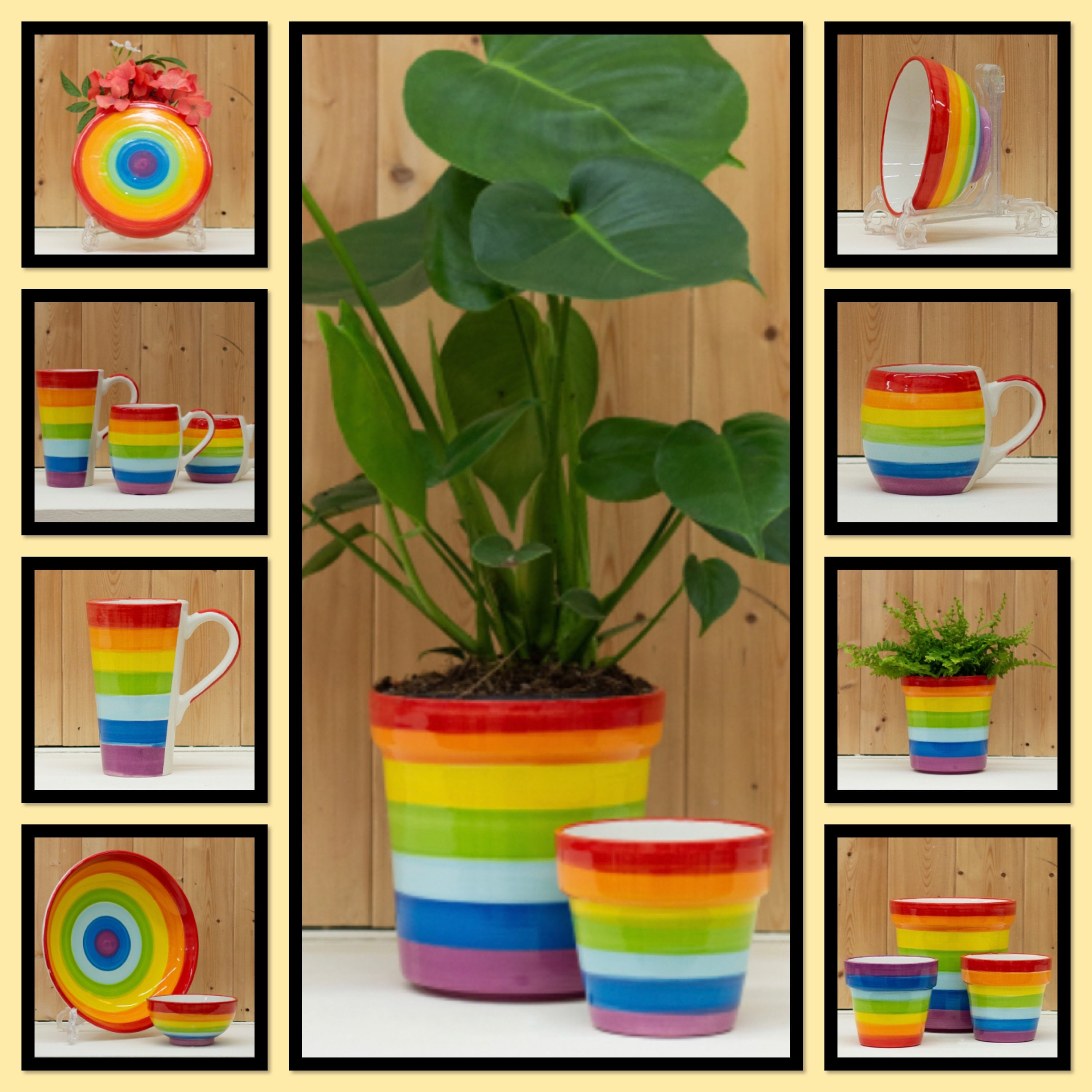 Rainbow Flower Pot (red top to purple base)

Bright hand painted Rainbow design using banding to create the beautiful rings of colour.

No stamps or machines were used to paint these Rainbow items ensuring that each one will be individual and unique.


We do put our pieces into the home dishwasher, however washing by hand is always safer and it will keep your item looking its best for longer.

Flower pots are weather resistant not weather proof.

Any questions please get in contact.

Dimensions: - 9.2cm (H) x 10.2cm (Dia)

Carrie x
My best friend just opened this super cute plant pot as a gift for her birthday, and she was just as thrilled as I hoped she would be when I purchased it for her. The package was carefully and clearly marked "fragile," but one cardboard corner of the box was crushed, so I initially felt concerned for its condition, but this rainbow plant pot was so lovingly packed with tissue paper and bubble wrap, that we were quickly delighted to see its perfect condition. 💕🌈💕 I believe it will be well-loved for many years to come! Thank you so much!!!